Boost Sales And Build Lasting Customer Relationships With
Our modern sales CRM frees you to maximize productivity, maintain pipeline visibility, and grow revenue.
Trusted by100+Partners & Customers





Get Accurate Forecasts
Get the insights you need to make smarter decisions.
Use actionable data to make better decisions.
Design custom dashboards to get a picture of your business at a glance.
Dig deeper with real-time reports and flow charts that anyone can create and share.
Deliver Better Customer Experiences
See the full context of where your prospects and customers are in their buying journey. With Sell, you can view key customer information across sales and service, all in one platform. Empower reps to deliver personalized conversational experiences from anywhere.
Integrate All Your Tools
See the full context of where your prospects and customers are in their buying journey.
Google Docs
Asana
Tableau
Shopify
Zendesk
Mailchimp
Real-time Overview
Know exactly how you perform compared to your monthly targets.Organize your work based on your scheduled next actions.
What customers say about InvexERP
Customers who has made a shift to our intelligent ERP system are realising remarkable results.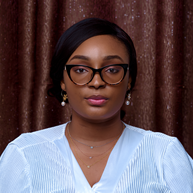 "InvexERP by Excellentbridge has been a great tool for us at Hello Energy Ltd. The interface is highly user friendly...and seamless. Making it easy for some of our staff who do not have advanced IT skills to navigate the site with ease. On a management level, I can track all our inventory real-time from the comfort of my mobile device anywhere in the world. It has made sales analysis interesting, as it equally provides real-time data showing fast movers, and highest revenue driver. It also shows daily, weekly & monthly sales profitability. With this we are able to track items with faster and better ROI. The Excellentbridge team has also been of great support to our business process. They didn't just provide a one-cap-fit all solution. One thing I love most about using their services is the willingness to tailor their solutions to meet our business need effectively."
@Grace Ekanem
Coo, Hello Energy Ltd, Nigeria.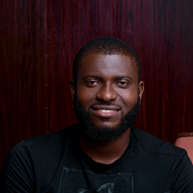 "After several months of researching a suitable ERP for our supply chain and store outlets I finally stumbled upon InvexERP solutions. And boy ; VOILA!... InvexERP delivers robust integrated business processes management that is fully customizable to our business peculiarity. And the support team did a good job of understanding our business needs and advising on customized solutions.""
@Oladiran Oluyemi
PM, Lagos Supply Mall, Nigeria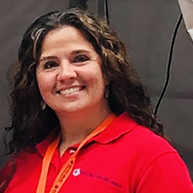 "The service I received was great. They were prompt, friendly, knowledgeable, and had everything completed ...within a couple of hours. I highly recommend using them.""
@Crystal Kauk
PM, Petro-Base Group, USA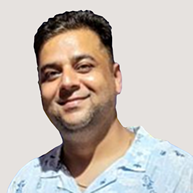 "Very happy with the service and respond time is excellent. The software is also good as it has resolved more of our store keeping problems. ... I will definitely recommend to those who have issues with store keeping. The support team are very soft spoken and always assist with any issue comes with regard to new system implementation. 5 stars for them.""
@Puneet Arora
CFO, Amarava Agro Processing, India
See other stories